Kate Farms, a leading provider of functional nutrition for a range of dietary and medical needs, was founded on the belief that good nutrition leads to good health, and good health opens the door to endless possibilities. Chairman and co-CEO Brett Matthews, who leads Kate Farms' operations, shared lessons from his award-winning leadership and entrepreneurial experiences, and provided insight into the challenging and life-changing medical nutrition industry.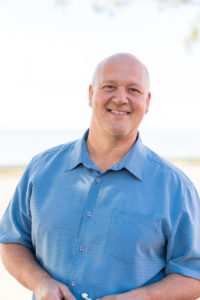 Matthews started his career at Procter & Gamble Co. in health care brand management. He was then vice president for On Target Media (now PatientPoint), a health care marketing firm providing education to more than 60,000 doctors and having clients among the top health care companies worldwide.
With his wife Ginger, Matthews later went on to co-found Imagitas Inc. (www.imagitas.com), a direct marketing company that creates public-private partnerships between federal and state government and the Fortune 500. He was chairman and CEO from the beginning of the company to its sale to Pitney Bowes Inc. in 2005 for more than $263 million. Imagitas was awarded the White House Reinventing Government Award.
Matthews continues to be an entrepreneur and a personal investor in companies with great people and with products and services that can grow and provide value to the greater society. With Kate Farms' potential to provide healthy products to those with medical needs, he is in the lead operating role to help grow the company along with co-founder Richard Laver.
Matthews graduated from Dartmouth College, and has been named the Ernst and Young Entrepreneur of the Year.
Listen to his keynote presentation: