An Advancing Women in Supply Chain Event
Africa's sustainable development is an ongoing multifaceted challenge that requires diverse and innovative approaches. Speakers at the April 11 Advancing Women in Supply Chain webinar represented two global initiatives, UN Global Compact PRME and INSEAD Africa Initiative, and two unique women-led African supply chain sustainable development initiatives, Logivators and Bashaier. They held a wide-ranging conversation touching on policy, education, sustainability, digitalization and women's roles and strengths in supply chain functions.
Although global efforts to achieve gender equality in Africa and elsewhere have fallen off track in the wake of the COVID-19 pandemic, there is reason for optimism in the male-dominated field of supply chain management. According to a panel of experts gathered for CARISCA's most recent Advancing Women in Supply Chain webinar, women are especially well-suited to excel in the profession.
"I have had a lot of discussions and interviews with chief procurement officers who have told me that, if they are honest, they prefer women as purchasers," said Lisa Fröhlich, president of CBS International Business School in Germany and one of the webinar panelists. "The CPOs said women are better at negotiating because they have this broad view, the big picture, and they're not focusing on their individual benefits.
"A lot of CPOs said, 'I prefer to work with women because they are far better equipped for those kinds of jobs,'" Fröhlich added. "So I think we have a real opportunity to bring in a lot more women."
It stands to reason that women would be good at supply chain management given their traditional roles in the home, pointed out Prashant Yadav, academic director of the INSEAD Africa Initiative and a webinar panelist.
"If you were to ask people the question, 'Who manages the supply chain planning function for your home?,' 100% of people will say it's a woman," said Yadav. "If you pose the same question to a corporation, the numbers start falling to around 40-50% to as low as 10-20%. We've never translated the benefits of supply chain planning at home to supply chain planning in a corporation."
Yadav thinks the gender imbalance in the supply chain profession partly stems from the discipline's traditional emphasis on mathematics.
"Historically, we taught that the supply chain planning function was largely about math programming, about running complex sales and operations planning processes," Yadav said. "What has changed is the fact that math programming is now a commodity that we can get from a software vendor very easily.
"The remaining part—understanding the uncertainty, understanding the scenarios, looking at stochastic effects, the softer side of planning—is better managed by women. I think that's something we need to proclaim succinctly and clearly. Start bringing in more women, your supply chain planning function will get better."
The Agriculture Sector
The agriculture sector, in particular, is favorable with opportunities for women, according to panelist Dorra Fiani, founder and president of Knowledge Economy Foundation, an Egyptian NGO that is developing Bashaier Agribusiness Digital Networks.
"One of the core activities of applying supply chain management properly is in the area of agriculture," Fiani said. "The rural workforce is practically 50% women, so there is a very strong logic for integrating the dimension of women to the dimension of supply chain management.
"One of the key problems in the development of the agribusiness sector is that most of the value chains are lacking a number of activities," added Fiani. "Those activities represent new jobs to be created, and this is where we see the creativity of women really being capable of doing great things."
The webinar panelists agreed that an important strategy for improving gender imbalance in the field is to encourage girls and young women to pursue opportunities in supply chain management.
"I'm seeing a lot of questions on how do we encourage more women to engage in supply chain-related work, and I think that's a huge topic for discussion," said panelist Abir Leheta, chief executive officer of Egytrans, the leading transport and logistics provider in Egypt. "We need to look at success stories. I think we also need to consider how to introduce some of these things in earlier education when women are still forming their ideas of what they can do.
"It is also important to spread awareness to women about the fact that they do have opportunities in traditionally male-dominated industries," Leheta added. "It's a question of mentality and not just society seeing women as capable but also women seeing themselves that way."
Sustainability
The panelists agreed that the increased focus on sustainability worldwide also opens up more opportunities for women in supply chain management. Many companies with global supply chains now are hiring women as sustainability supply chain managers, Fröhlich noted.
These roles involve establishing partnership-oriented relations with suppliers, an area where women excel.
"I think there is a huge change with this major focus on sustainability because then women are a really good choice," said Fröhlich. "I have a lot of female students who are very interested in it because, with sustainability, they can take advantage of their capabilities."
According to Yadav, a globally recognized scholar in healthcare supply chains, women already make up a large proportion of front-line workers in the healthcare supply chain, especially in Africa. He has done a lot of work with small retail pharmacies in less-affluent parts of Africa, and he estimates 75% of them are women-owned.
"As I work with them," Yadav said, "I realize that, within the constraints of the environment and context they work in, they have developed very clever heuristics for ordering, for forecasting, for inventory management, for supplier selection. From an environmental sustainability standpoint, they are managing far better than some of the large pharmacies, which have a capital expenditure running into billions of dollars to run their supply chain. We haven't done enough in learning from those heuristics."
The panel's moderator, Sherwat Elwan Ibrahim, associate professor of operations management at The American University in Cairo, sees that as a future area of focus.
"There seems to be a general agreement that there is an existing gap between education and practice" she said. "This can be an area we focus on in CARISCA: trying to understand and study what happens on the front line and how it relates to how we learn supply chain management and teach it right now in our business schools."
---
This panel was presented as part of CARISCA's Advancing Women in Supply Chain Webinar Series, an ongoing effort to expand our work in access and inclusion, highlighting the importance of promoting women in supply chain as a top priority to achieve CARISCA's goals and have a positive impact on Ghanaian and African livelihoods. Join CARISCA's mailing list to learn about upcoming events.
---
Here are links to some of the organizations and resources mentioned by the panelists:
---
Meet the Presenters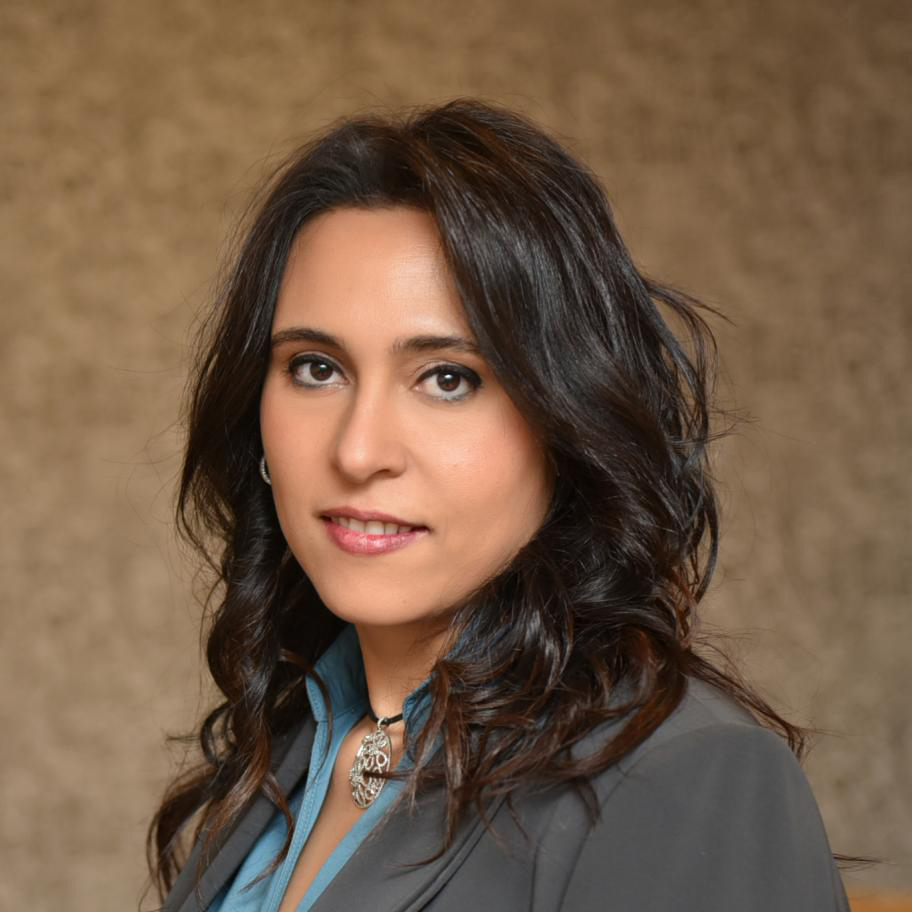 Sherwat Elwan Ibrahim is an associate professor of Operations Management at The American University in Cairo (AUC) and the MBA program director at AUC School of Business. She serves as the founding Vice-Chair for PRME Chapter Africa of the UN. Sherwat holds a master's and Ph.D. in Technology Management from Stevens Institute of Technology. She has several publications in prestigious journals including Journal of Economic Geography, Africa Journal of Management, Journal of Global Operations and Strategic Sourcing, Journal of Manufacturing Technology Management, and Management Decision and has been jointly awarded the Ted Eschenbach prize for best paper in Engineering Management Journal, and the "Bright idea" award, for her paper in New Jersey Publications.
Her current research interests include global value chains, sustainable supply chain management, responsible sourcing, supplier governance, and supply chain technology adoption. Sherwat teaches courses in the area of Operations and Technology Management including Supply Chain Management, Operations for Competitive Advantage, Product and Process Innovation, and Technology and Innovation Strategy. She is a Partner and Senior consultant at Innovety, an innovation management consulting firm and affiliate of Boston-based IXL-Center. She leads several engagements with the private sector, government, and NGO accounts to consult on innovation practices strategy and technology management.
Sherwat is an expert on SMEs' business growth and development and was a core faculty member of the Goldman Sachs (GS) Women Entrepreneurship and Leadership Program (WEL). She has received Executive Education training from Wharton and Kellogg business schools and has also received training on Sustainable Entrepreneurship from the Centre on Sustainable Consumption and Production (CSCP) in Wuppertal, Germany.
---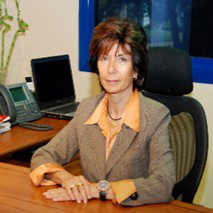 Mrs. J. Dorra Fiani is the founder and president of Knowledge Economy Foundation, an Egyptian NGO developing Bashaier Agribusiness Digital Networks. She is an international multi-disciplinary expert specializing in knowledge management and dissemination, projects and business development, design and implementation of inclusive value chain strategies, with 30+ years of experience in managing her own company and establishing foreign subsidiaries in Egypt, together with extensive exposure and links to European markets and networks.
She pioneered the first digital agribusiness extension services and marketplace platform, focused on value chain strategies and inclusive small farmer approaches, together with an agribusiness entrepreneurship digital platform with the support of public and private funders.
Fiani is a member of several EU and AU programs such as the EU-led LEAP4FNSSA Consortium and development programs with public and private funding and board member of RUFORUM, the African Regional Universities Organization.
---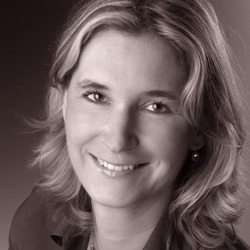 Dr. Elisabeth Fröhlich holds a professorship at the CBS International Business School for strategic procurement management. Since 2013, she leads CBS as president. She is a board member of several scientific organizations. A strong focus lies on her PRME (Principles Responsible Management Education) engagement. She is a board member, Chair of the PRME Nomination and Governance Committee and PRME DACH Chapter Chair. She is the spokesperson of the Cologne Scientific Circle, a member of the advisory board of KölnBusiness, and a business ambassador for the City of Cologne. Her current research focuses on sustainable supply chain management and green procurement as well as new, innovative RME teaching formats. She has published several books and articles on the above-mentioned topics and supports several journals as an external reviewer.
---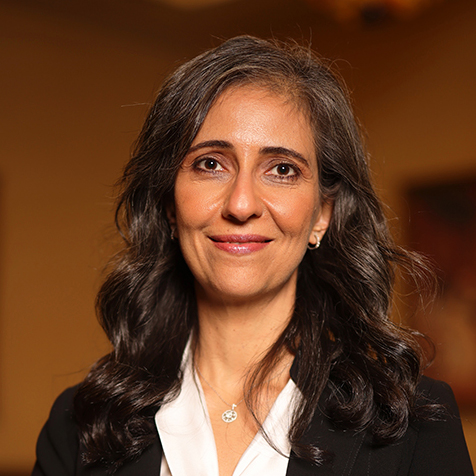 Abir Leheta was elected as Chairman and CEO of Egytrans, the leading national transport and logistics provider, in 2015, thereby becoming the first woman chair in the 45-year history of the company. Recognized by Forbes as one of the Middle East's 100 Power Businesswomen in 2020, Abir's record of transformative leadership is demonstrated through successfully implementing programs and services that have significantly changed the company. Under her leadership, Egytrans continues to grow, with the aim of building a transnational Transport and Logistics enterprise recognized within the region.
Leheta joined the family business upon graduation, spending her earlier career days rotating through various departments and learning the business operations. She first joined in 1996 as Head of Software Development, followed by several managerial and executive positions, reaching Chief Strategy Officer responsible for the development and implementation of the strategic direction of the company.
Leheta dedicates significant time to civic organizations and is a vocal advocate of women's empowerment. Leheta has been a member of the board of the Egyptian Transport and Logistics Company (ETAL) and Egytrans Depot Solutions (EDS) since 2009 till her appointment as Chairman in 2015. She is also the Chairman of Barwil Egytrans and ScanArabia. In addition, she is a member of the Egyptian Businessmen's Association (EBA), the British Egyptian Business Association (BEBA), the Co-chair of the Transport Committee at the American Chamber of Commerce (AmCham) and Chair of the African Women's Committee of the Egyptian African Businessmen's Association (EABA). She is also a member of the board of the Global Compact Network Egypt, the local chapter of the UN Global Compact.
---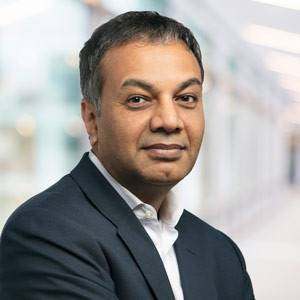 Prashant Yadav is a globally recognized scholar in the area of healthcare supply chains. He is an Affiliate Professor at INSEAD, Senior Fellow at the Center for Global Development, and Lecturer at Harvard Medical School. Prashant is also the academic director of the INSEAD Africa Initiative. He is the author of many peer-reviewed scientific publications and his work has also been featured in prominent print and broadcast media such as the BBC, New York Times, CNN, Financial Times, WSJ and NPR. In addition to his roles in academia and think-tank, Prashant serves on the boards of many health and development-focused companies.
In his previous roles Prashant has worked as Strategy Leader-Supply Chain at the Bill & Melinda Gates Foundation; Vice President of Healthcare at the William Davidson Institute and Faculty at the Ross School of Business at the University of Michigan; Professor of Supply Chain Management at the MIT-Zaragoza International Logistics Program and Research Affiliate at the MIT Center for Transportation and Logistics. Yadav has been asked for expert testimony on medicine supply chains in the U.S. Congress and Parliaments/Legislative bodies of many countries He works closely with and advises many country governments and philanthropic organizations on healthcare supply chain strategy.
---