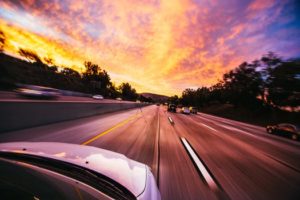 Uber reached a new high-water mark in May with 5 billion trips since its founding in 2010. That 5 billionth trip was actually 156 trips that started simultaneously in 24 countries on six continents. The company has experienced a rate of growth that staggers, and today, passengers can find a ride on their Uber apps in 633 cities all over the world. The company has expanded service offerings too: you can ship freight with Uber, have your dinner delivered or share a ride with someone going your way. And the company is also a leader in developing driverless cars.
So, how does an organization deliver a great customer experience while riding the rocket of that kind of growth? First, you "hang on for dear life," said Janelle Sallenave, who oversees customer service for North America and runs the global network of in-person support centers for Uber driver partners. Sallenave said the company can't stop to innovate; rapid change happens as the enterprise continues to hurtle forward. She should know. She leads the build-out of a service structure that supports the ever-expanding Uber empire. Speaking at the 2017 Compete Through Service Symposium presented by the Center for Services Leadership, Sallenave offered six lessons in customer experience improvement that any firm can employ.
#1 Decide what two things you will be great at and what two will be not great
We wish it wasn't so, but we can't be the best at everything, so firms must identify what's most important and devote limited resources to those things. Says Sallenave, "if you have a solid strategy and you can't draw that line, you need to really think about it." Uber decided it would be great at moments that matter and the support funnel.
Moments that matter are those occasions that involve something you most value in your life, incidents that are upsetting and emotional. Sallenave said Uber strives to identify those critical moments as they are happening, establish phone contact with the customer within 30 minutes and fully adjudicate the issue within 48 hours. The company is using artificial intelligence to look for patterns and clues, such as time of day, that predict when people will run into these events. For example, issues spike at 2 a.m. Sunday mornings. Knowing that, staff can be ready to respond.
The support funnel is the way Sallenave characterizes the range of possible responses to problems, with the ultimate support being a personal contact with the customer. Uber's goal is to reduce the number of issues that enter the support funnel to 1 percent of all rides. To accomplish that, the company is using the massive amounts of data available to address issues before they fall into the support funnel. Technology can solve many of these top-level issues them in the moment. If an issue makes it to support, Uber is working to develop "guided choice," which uses what it knows about customers to help them find the fixes they need in the app. Uber hopes to solve 90 percent with automated tool, reserving staff for the other 10 percent which require a real time, personal touch.
#2 Recruit the whole company to your cause
Support is critical to success and it's expensive, so Sallenave says get everyone in your company on your side. Every three weeks she flies in about dozen staff members to corporate headquarters in San Francisco. Engineers who are developing the product are required to spend the day with them, learning firsthand what customers are saying and how staff handles it all. "When you can get partners in the same room where they can see customer problems coming in, the light bulb goes on," Sallenave said.
#3 Move toward segments of one
Service experience designers mine data to group customers into segments that they call personas. Sallenave suggests going deeper, creating "segments of one." She said Uber is using historical data about individual behavior patterns to tailor support solutions to individual customers. They are looking for ways to make each feel good about the support experience, possible because the company knows that person's preferences. The result is increased brand loyalty, more rides and fan referrals for the company.
#4 Ring fencing for sanity
Change is taxing, Sallenave said, and at Uber change is galloping as fast as the rising ridership numbers. So how do you keep your employees sane while continuously upending the way things are done? Ring fencing: this limits the amount of change that the full staff must absorb.
"Take the parts of the operation you want to change, lift it out of the ecosystem and make it a playground," she said. Move 20 percent of the unit out, physically if possible, selecting top performers. "Break" the leadership structure if you need to get the right people in charge. Then fine tune until they have landed upon a promising solution, and test, test, test.
#5 It is not going to be perfect
No matter how hard you try, things will not work exactly as you expected. The way Uber addressed this was to invest in feedback tools that allow staff who experience customer woes to get the issue in front of the people who are in charge and can make immediate fixes. Feedback is the best way to achieve continuous improvement, Sallenave added.
#6 People matter
At Uber, 98 percent of the customer service staff has experienced a job change in the past year, Sallenave said. "We must be sure we have people who are obsessed with customer support, and who will thrive in chaos," she said. Setting up a team that will succeed under those conditions means "hiring differently," she said. To do that, Uber developed an assessment tool used during hiring that identifies people who can not only handle change, but relish it.