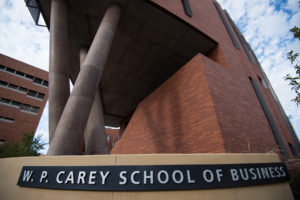 The CSL is excited to launch a new weekly feature on our blog we are calling "ServiceFriday". Each Friday we will post three summaries from some of our favorite sources from research literature, news articles, blogs, and more. The posts are curated to cover topics that are interesting, relevant, and thought provoking in the realm of service, business, education, and beyond.
This Week's ServiceFriday Posts: March 1, 2019
Brave New World: Service Robots in the Frontline
Implications of the growing reliance on electronic interactions to deliver service to customers.
Channel Your Anger to Manage Service Failures
Recommendations on corrective actions for employees in order to improve service recovery for the customer.
Universities As Drivers of Prosperity
The concentration of human capital and innovative activity leads to increased economic development in areas with universities.
We hope that you will enjoy this new weekly feature on our blog, and visit every Friday to gain new ideas and perspectives from the content!