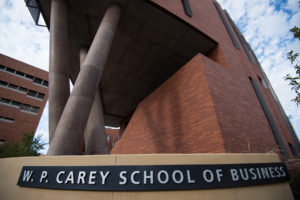 The CSL has launched a weekly feature on our blog called "ServiceFriday". Each Friday we post three summaries from some of our favorite sources from research literature, news articles, blogs, and more. The posts are curated to cover topics that are interesting, relevant, and thought provoking in the realm of service, business, education, and beyond.
This Week's ServiceFriday Posts: March 8, 2019
The Structure of Your Market Influences Your Pricing Objectives
Different pricing objectives guided by the unique characteristics of their markets.
Joining Different Views: How to Deliver a Wholesome Customer Experience
The future of customer experience and the interplay of the physical, digital, and social realm.
Busy as a Bee: A Look Into the Warehouse of the Future
A tech startup provides automation solutions to increase efficiency and customer satisfaction for more than online groceries.