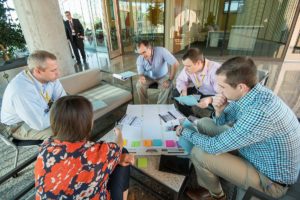 Strategic Service Institute: Is Your Firm Agile?
What does success look like in our fast evolving environment? If you are picturing only the service delivery that is currently wowing your customers, you might find rough road ahead.
"Companies and their leaders must be evolving one service while at the same time thinking about the next," says Dr. Douglas Olsen, faculty director of the Strategic Service Institute at the Center for Services Leadership. "The key is to be agile and able to adapt in a strategic and thoughtful manner."
The Strategic Service Institute, sponsored by the Center for Services Leadership September 16-20 on the Arizona State University campus, will cover the latest in service design and delivery and the characteristics of leaders who are successfully guiding their companies through change. Here are some highlights from a few of the speakers.
Engaging with new technology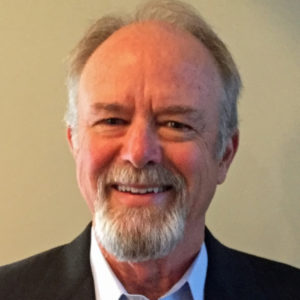 R. Gary Bridge is the managing director of Snow Creek Advisors, LLC, and former senior vice president and global lead at Cisco Systems, Inc:
"The objective is to show business people – especially customer experience designers – how they can, with new technologies, create powerful customer experiences, learn about customers' journeys, and coordinate the firm's actions across these journeys. We will examine how the technology works and how it has created significant new value for customers and organizations. Technology is neither inherently good or bad; it all depends on how it is applied. So, we will consider the concerns that different applications raise. There are answers, but they require service designers to engage deeply with the new technologies. The SSI-2 course is a fast way to launch that engagement."
Reimagine the customer experience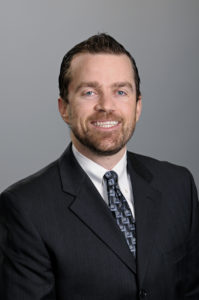 Christopher Lee is clinical assistant professor of marketing and faculty director, sports business, at the W. P. Carey School of Business:
"Think about a recent professional sporting event that you attended. If you are like most fans, it likely involved driving to the game, parking, watching the game, and driving home. In short, driving and parking represent a significant portion of the consumer experience – which is unfortunate. As a result, fans are opting to stay home. The same applies to retail and other industries. How did we get here? How can we fix it? How can we reimagine the consumer experience and how consumers engage our brands?"

A model for change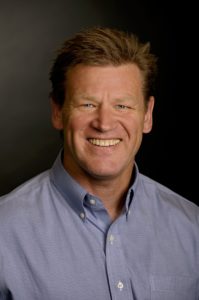 Douglas Olsen, faculty director, Strategic Service Institute, and associate professor of marketing, W. P. Carey School of Business:
"This program is all about change. One of the key issues managers face is how to make these changes actually happen. We will walk through the key steps required to effect change — with a model that applies to virtually any context."

High impact leadership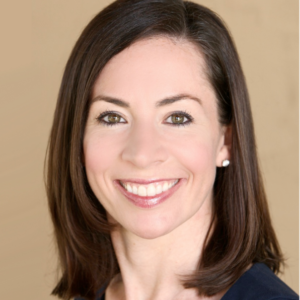 Suzanne Peterson is associate professor at the Thunderbird School of Global Management, a unit of the ASU Knowledge Enterprise:
"Possessing leadership qualities and displaying leadership behaviors are key requirements for any manager or individual contributor who wants to achieve success. However, much of leadership remains elusive, nuanced, and intangible. Our discussion at SSI is designed to address this ambiguity by providing you with a toolkit of tangible behaviors to ensure you are a leader who creates high impact in all areas of your professional and personal life. We will discuss what high impact leaders do differently and uniquely to achieve both results and loyalty and followership in relationships. Quite simply, we approach our discussion with the assumption that leadership is not a temperament, but a choice."
Engaging customers for stories they won't forget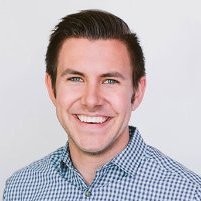 Every touchpoint with your customer is an engagement opportunity to win or lose. As SSI wraps up, this session answers the question: You've just built this great new service innovation, now what? How do you communicate it to the world? What's the one thing you need to tell to the audience you need to reach, and in today's fragmented marketing landscape, how do you do it in a meaningful way? How do you cut through the noise and win moments of engagement that matter?
From award-winning marketing campaigns in his agency past life to his current experience scaling sales operations at Google, Jordan Haugan has spent the better part of the last decade helping brands engage with their customers in unique and powerful ways. In this session, Jordan provides examples of effective engagement strategies (from startups to Fortune 50 brands) as well as interactive activities to guide attendees through crafting their own impactful engagement strategy.
Learn from peers
Two modules comprise the institute: the first focused on service design and delivery, and the second on leadership. Olsen stresses that firms maximize results when they send working teams to both modules. One reason is the level of engagement among participants. "The caliber of discussion and the level of challenge participants face results in insightful discussions during the program," Olsen says.
For more information and to register, visit wpcarey.asu.edu/institute.