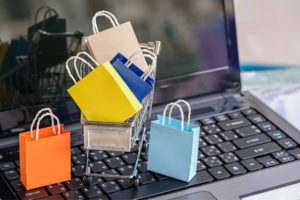 Black Friday shopping used to be a more chaotic and entertaining experience than it is nowadays and a large reason why things have changed has been the steady decrease in physical consumers showing up to stores. This is largely due to the soaring popularity of e-commerce which allows consumers to buy goods and services from online retailers over the internet. Despite the change from physical stores to online entities, consumers have been and will continue to be broken up into groups to better understand their shopping habits and behaviors. But how do consumers' typologies affect their shopping behaviors? What are the typologies in question and what do their characteristics look like?
A pair of Middle East Technical University researchers sought the answers to these questions as they attempted to break down online consumers into typologies to better understand their shopping patterns. The researchers believed that attitude toward online shopping was directly related to behavioral intention to shop online so they incorporated survey items for this. They also thought that perceived ease of use (PEOU), perceived usefulness (PU), perceived enjoyment, perceived compatibility, perceived information security and perceived social pressure (PSP) assisted in mediating the effects of consumer typologies on attitude toward online shopping, so they adjusted their items accordingly. In the study, which was recently published in the Sage Open journal, they distributed questionnaires to students across four Turkish universities and received a little over 1,000 responses.
After conducting clustering analysis, researchers used the data to segment the participants into four groups: shopping lovers, direct purchasers, suspicious browsers, and incompetent consumers.
Shopping lovers know how to use online stores and place orders online very well, according to the findings. This segment also typically thinks that online shopping platforms offer better prices and product options than physical stores. Consumers in this segment are the least concerned of the four segments when it comes to security of their private and financial information during e-commerce transactions.
Direct purchasers also know how to use online stores, place orders online very well, and prefer their shopping needs be met via online stores versus physical stores. Unlike shopping lovers, however, direct purchasers do not enjoy spending time browsing products online with no purchase intention and don't believe online shopping platforms offer better prices or products.
Suspicious browsers agree that shopping online provides convenience and time-saving benefits but they still do not prefer to purchase products and services over online shopping platforms. This can be mainly attributed to this segment's general lack of trust toward the internet and their worries in relation to the delivery and return process of online products.
Incompetent consumers is the only segment of the four where there exists a consensus that online stores do not provide convenience in terms of shopping. This segment is not good at using online stores to purchase products or services, partly because they think that it is difficult to learn how to place orders at online stores.
Want to see which online consumer segment you might be in? To learn more about online consumer typologies, read the full article by going to the Sage Open journal at this link. (A fee may apply.)