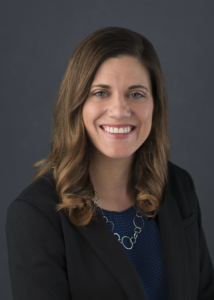 – Written by Elizabeth Farquhar for the Center for Services Leadership
Communications play a critical role in maintaining brand trust every day. Brands do this with customers much in the same way humans do with each other – through honesty, transparency, empathy, and by matching behavior to those values. During a crisis, trust is more important than ever, especially if the company provides essential everyday services.
SRP, a community-based not-for-profit that provides water and power to more than 2 million people living in central Arizona, had placed a major emphasis on customer-centric communication long before the recent pandemic. It has a long history of working with its customers to keep their power on through financial and other hardships by offering flexible payment options, assistance from partnering nonprofits and providing utility bill credits during tough spells. In mid-March, SRP notified customers that power would not be disconnected for nonpayment—a policy that remains in place. Communicating these policies creates trust in a community struggling with the health and economic impacts of COVID-19.
"Throughout the current pandemic, we focused on quickly getting important information out to customers and updating it as often as questions arise and policy decisions are made," says Elise Gould, senior director of insights, brand strategy and communications at SRP. "We've done this by addressing questions head-on, including those about the reliability of our system, disconnect policies and price plans. We communicate, when possible, via the customer's preferred channel, whether that be by social media, email, phone or online."
Gould says consistent messaging is a key element in building and maintaining trust. To achieve this, the SRP communications group circulated talking points on key customer topics to all external-facing departments, including the call center, government relations, ombudsman and media relations teams. "We held routine meetings with these groups, especially early in the pandemic," she says. "This allowed us to understand incoming questions, areas of concern and pain points. We used this real-time information to create content that would answer customers' questions and address concerns."
Many SRP employees are going through the same hardships, fears and broader effects as our customers, Gould adds. "While they may have a job and are healthy, they likely have family member, friend or neighbor who has been hit especially hard during this pandemic or another crisis." This vulnerability is the reason why it is important to spend equal time communicating with employees as well as customers, she says. They also need consistent, clear and thoughtful communication about available benefits they can use.
"Showing that organizational leaders understand and care is important," she says. "Empathy starts at the top and if your employees know they work for a company that cares about them, they will in turn show they care about its customers."
Companies like SRP that were already working hard to build trust with customers and employees are smart if they double down on communications during a time of crisis. "There is always room for companies to build or expand upon trust," Gould said.