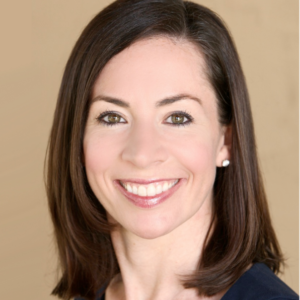 One of the biggest challenges facing companies right now is how to keep a distributed workforce motivated and productive. For some employees working from home is a gift. It beats the traffic, trains and planes it takes to get where you need to be, and employees feel more focused than ever. For others, however, it is a struggle. It throws them off their game and adds to the stress of daily life with juggling demands of work and home.
As the Fall approaches and many children remain at home, parents wonder how they will keep up, and are forced to question their futures as professionals, says Suzanne Peterson, associate professor of management leadership at the Thunderbird School of Global Management at Arizona State University. "They are taking a hard look at what is important to them, what they need to be fulfilled, and who they want to be," Peterson says. "This is a scary time for employees who largely want to be inspired and productive and for companies who desperately need them to be just that."
The bottom line is that most days and weekends are running together and the boundaries between work and home are even more blurred. Employees wake up and grab a cup of coffee before being quickly sucked into their computers. By the time they look up from the screen, it's dinner time. This is having a big effect on the mental energy of employees which is essential to productivity and motivation.
"Some of the advice I'm giving these days is around prioritization and how to stay fresh in today's remote world," says Suzanne Peterson, associate professor of management leadership at the Thunderbird School of Global Management at Arizona State University. "First and foremost, employees need to make time for what's important to them. Is it important for you to spend time with a spouse or partner, have lunch with your kids, get your exercise in, check-in with your parents, get smarter on a topic, have virtual happy hours with friends, and achieve your work goals? If so, then you have to pre-commit calendar time to these areas."
As a starting point, create 10-minute routines around every category that is important to you and put them in your calendar like any work meeting, she recommends. This ensures you have time set aside for them. Next, focus on more deliberate meeting management.
"At home we often miss out on the natural breaks in cadence that come with our daily schedules," Peterson says. "At a workplace you go to a meeting, then walk back to your desk, then do some email, then walk to the coffee machine, then someone drops by to chat, then you take a few more meetings, etc."
No matter how packed the schedule, you have brief moments that create variety and a chance to recharge. "At home it's easy to find yourself in a day-long sprint not only of non-stop desk time, but high-cognitive-load video meeting time as well," she points out. "It's no wonder that we get burnt out by mid-afternoon."
Here are Peterson's tips for establishing sustainable and satisfying work routines, in her own words:
Number 1: Don't presume everything is a video meeting
There's a large body of research on what different communication media are most effective for various types of conversations. The short story is that you need the visual nonverbal cues that video affords primarily for conversations that have a lot of ambiguity, novelty or uncertainty—or that need to be persuasive or are relationally important. If you look at your calendar, most of your meetings probably don't fit that mold. As a result, the default assumption right now is that most meetings will be audio only.
Use video for:
Social events like team happy hours
Feedback conversations
Meetings where you're starting new relationships, either with individuals or among new teams, so everyone can put faces with names
Advisory conversations where you know the topics have nuance, are non-routine, or are challenging
Weekly one-on-ones with direct reports
Number 2: Make the format expectation your meeting subject line
Decide ahead of time if a meeting will require video (in which case everyone should use video if possible), audio only, or audio with screen-sharing. This will help everyone be on the same level and will let those who are on mobile devices know if they can dial in or if they need to be in front of a screen. Your subject line could be as simple this: "Team Check-In (Video Required)" or "All Hands Meeting (Audio Only)".
Number 3: Keep video meetings to 45-60 minutes
If it's a longer meeting, like a half-day team session, break it into 45- to 60-minute segments with 10-15 minutes between for people to recharge.
Number 4: If possible, keep 15 minutes free between video meetings.
This will break up the cognitive load and give you some time to recharge. To the extent that you can control your schedule, don't allow back-to-back video meetings, and try not to ask others to do them either.
Number 5: Between video meetings do something different.
Whatever task you switch to, try to make sure it is a departure from sitting in front of a screen. Also try to do something that doesn't involve lots of different items competing for attention. Together, these both suggest email is not the best choice. Read something, go for a short walk, brainstorm something that needs ideas, etc.
Number 6: Pre-schedule "No Meeting" blocks on your calendar.
Put them on your schedule several weeks in advance and keep rolling those weeks forward over time. This will help you preserve blocks of time when you can focus on other things and take on different or lower forms of cognitive load.
Suzanne Peterson, a renowned expert on leadership, will present at the Service Process and Innovation Sprint Live Online Program offered by the Center for Services Leadership September 28 – October 2, 2020.