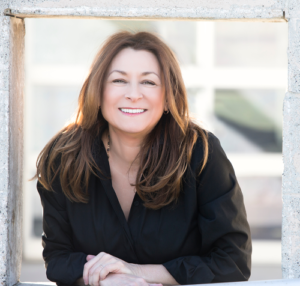 – Written by Elizabeth Farquhar for the Center for Services Leadership
In early April, just weeks after communities across the country shut down in an attempt to slow the spread of a frightening new virus, the consulting firm McKinsey polled U.S. consumers about their level of distress. According to the report, "64 percent of respondents have felt depressed, anxious, or both over the past several weeks, and 39 percent stated that they would be unable to pay their bills after one month of unemployment." Abruptly, the needs and desires of customers changed. Consumers and companies alike were fearful of contagion and worried about their survival.
As the crisis deepened, the ubiquitous customer satisfaction survey began to sound tone deaf.
"The thing we back ourselves into with surveys, inadvertently, is we ask how we're doing," says leading customer experience expert and author Jeanne Bliss. "We ask, how did we do on the return? Would you give this person a five? Instead we could be asking, what's important to you now? What are your goals? What are you trying to achieve?"
Collecting data about your internal operations fails to uncover something more important: how is your customer feeling? Instead of conducting surveys to validate their processes, firms should be striving to understand customers, Bliss says. That means letting go of surveys, at least for now.
"Data doesn't break through to the emotions customers are feeling," she explains. Guests can rate the selection in the mini bar but answering that question doesn't tell the hotel what their guests are most concerned about: These days that would include cleanliness, safety and security in addition to the amenities.
Bliss is counseling companies to go to customers with online video instead, because a conversation that is virtually in person will yield a better understanding of the customer's true needs.
Start the process by asking employees—especially those on the front line—what they are hearing from customers. Then, "bring 10 or 12 clients together on a video call and ask them what their goals are right now and how they've changed. Ask about their worries, and how your company can help." Run a series of video sessions until you have a clear picture of the challenges your customers face this minute.
Bliss says it is important to include senior leadership in these sessions. "We often present survey reports to leadership, but emotion doesn't break through data," she said. "When they sit in on video calls with customers that are struggling they hear the humanity in their voices."
Bliss has described this process as "diligent listening." Once you identify trends, however, resist the urge to validate with surveys—classic analysis paralysis, she says. Instead, winnow down your customers' needs to the critical few, set goals, and form cross-organizational teams to address them.
Now is probably the time to shelve the goals you've set for silos or business units so that you can unite the company behind a customer-focused initiative. If you are successful in moving from validating your processes to understanding customer needs, you will emerge from the pandemic as a firm that truly cares about customers succeeding.
And your customers will remember.
–Jeanne Bliss is an expert on customer-centric leadership and the author of Would You Do That to Your Mother and three other well-received customer experience books.