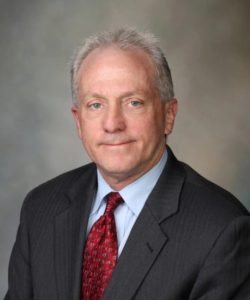 – Written by Elizabeth Farquhar for the Center for Services Leadership
At a Center for Services Leadership conference a year ago, board member Jonathan Leighton M.D. commented that complex forces were pushing the healthcare industry away from a relational focus to a more transactional model. For the Mayo Clinic, where Dr. Leighton and his administrative colleague Thomas Welch led the Office of Mayo Clinic Experience, that would mean backing away from the patient-first credo that the clinic has embraced since its founding. Instead, Mayo was taking steps to resist the shift.
That was in September 2019. Six months later, the pandemic had knocked the world off balance, but rather than sideline patient experience initiatives, Leighton and Welch recognized that Mayo Clinic needed to press ahead. In fact, they expanded the effort to include families and staff, and in the months that COVID-19 has been wreaking havoc, the clinic has made rapid progress in enhancing the Mayo Clinic experience.
Mayo Clinic promises patients and their families that care and safety come first, Leighton said, but keeping that promise must begin with taking care of the clinic staff. And for patients to complete their journey back to health, Mayo must support families and caregivers as well. "If we are going to keep that promise to patients, we have to empower our staff, and make it easy for them to deliver on that promise," Leighton said, then take measures to protect and equip those responsible on the home front. Combined, these efforts create the Mayo Clinic experience.
The first step, Leighton said, was creating a safe environment for everyone, with protective gear and social distancing rules. For example, many of Mayo's patients come long distances to see their doctors and receive care, and usually a family member or friend accompanies them. Initially, during the COVID surge, visitors were not allowed to enter treatment areas, leaving patient escorts at loose ends for hours. Rather than send them off campus, Welch explained, Mayo created comfortable areas with excellent Wi-Fi where families can wait and even Zoom with the patient. The patient experience staff has also gathered information about the safety measures taken by hotels and restaurants in the area on behalf of families. In keeping with Mayo Clinics desire to accommodate family members, visitors were allowed as soon as it was safe to do so.
Welch also said that his team does observational research to uncover areas where the Mayo staff needs help communicating.
For example, people entering the clinic are directed to wear a mask, but after clearing the entrance some people slip the mask off. For the staff, these are difficult conversations, so the patient experience team created scripts that staff can study to prepare for these interactions. "We came up with dozens of these very empathic scripts," Leighton said, covering occasions when staff must say no to a patient, or that their elective surgery was cancelled or other unwelcome news.
Patients already admitted to the clinic for non-COVID reasons may be fearful of what they might encounter in the hospital. For these people, the patient experience team created videos showing the measures Mayo is taking to keep them safe.
Taking care of staff and families emotionally is also important, Leighton said. "We wanted to increase joy and a sense of well-being among our staff, so we are offering opportunities with financial support for them to come together virtually for happy hours, yoga – even a cooking class," he said. Patients and their families go home with packages designed by the care management team, and classes are now offered for care givers. Site surveys have shown that care givers sometimes experience more stress than patients, Leighton said.
Much of what Mayo has learned during the pandemic will endure beyond the public health emergency, Leighton said. Virtual appointments ramped up during the pandemic to accommodate patients who did not want to go to the facility for care. The clinic learned that all of the elements that make for a good patent experience face to face – what they call the anatomy of an encounter — apply to virtual meetings as well. That's important, because (thanks to COVID) the clinic discovered that certain kinds of care formerly delivered in-house can now be provided at home with the help of digital technology. The pay off, Leighton added, will be a more efficient and effective use of space, without sacrificing quality care.
The pandemic has been a blow, but Mayo Clinic has shown that innovation doesn't have to stall during an emergency. In fact, it can accelerate.