– Written for the Center for Services Leadership by Elizabeth Farquhar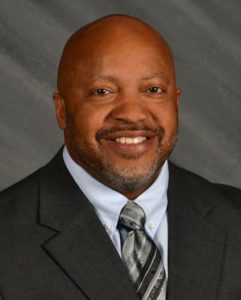 Some companies responded to the cascade of threats and challenges of the past year by turning inward. The long game for those firms will be more exposure during future shocks because they learned little about their environment this time.
Graybar, a Fortune 500 company specializing in supply chain management services, is not one of those firms. Center for Services Leadership board member Quintinus Henry, who is the director of quality and service solutions at the company, describes the way Graybar has gathered data during the pandemic, then shaped its responses to the public health and other recent woes. But he but stresses that this agility isn't new. "We're always adjusting," he comments.
When the public health crises exploded, Graybar was identified as an essential business. As a distributor of high quality components, equipment and materials, Graybar provides services to the construction, commercial, institutional, and government markets as well as the industrial and utility markets. ​​​​​​​ At the outset, Personal Protective Equipment (PPE) was purchased in bulk and distributed to its 13 districts around the country. Like thousands of other firms, the company swiftly shifted to work-at-home where possible, and contact-free procedures were implemented everywhere else. Graybar has offices, will-call and pick-up locations in more than 250 communities around the U.S. With no consistent regulations state-to-state, it was a scramble, he explains.
Graybar is laser-focused on customers, delivering not just goods, but also services that smooth operations for its clients. One example is an electrical cooperative that is building fiber and internet connectivity to various rural areas. Graybar is supplying cable using its jobsite Vendor Managed Inventory (VMI) service called SmartStock, which manages the customer's inventory and delivers more cable when and where it is needed. In the healthcare industry, Graybar delivers supplies and manages customer storerooms utilizing their VMI services. At large data centers, Graybar works with contractors to provide on-site services, such as job carts and wire management solutions that aggregate, stage and kit the materials needed for a project, and delivers them to the job site based on the projects installation schedule.
These services work for customers because it allows them to focus on essential tasks and activities.
Graybar collects usage data in the area of digital and jobsite services as well as customer satisfaction data digitally on its commerce site, through social engagement, phone interactions, and verbally through direct customer feedback. When the customer experience isn't optimal, there's effective follow up.
The company also uses a visual business process mapping tool connected to its ERP system to map activity from orders to invoice. This assists in identifying areas for continuous improvement efforts and/or robotic process automation focus. "We are always looking for tools that identify trends allowing us to make changes, then we apply them company-wide," he says.
Last year Graybar added a dashboard designed to identify trends in its business and across the economy. The dashboard tracks three core areas: quotations, sales, and deliveries. Within each area, activity is compared over a designated time intervals. The sales and deliveries categories paint a picture of the current state of the business based on data rather than anecdotes. Comparing quotes to orders placed reveals insights about the economy as a whole, and where the industry sectors Graybar supports may be heading.
Graybar uses data to hone its processes internally, but always with the customer in mind.
For more information on