A research protocol is the detailed plan for a study, and it comes with several benefits. First, it forces you to think through the details of your research project in advance. Second, it provides a manual for collaborators and staff training. Third, it can serve as the basis for funding proposals or institutional review board applications.
In CARISCA's Training Series workshop on Nov. 22, senior technical advisor Roseanne Schuster covered how to create a research protocol. Adopting her guidance on your next research project can provide you with a clear and well-documented methods section for your paper.
Following is an overview of the roadmap for your study that Schuster presented:
Background/Rationale
Start out by identifying and describing what gap in knowledge your study will fill. This background and rationale should set up your research question, which is the second step on the roadmap.
Research Question or Study Objective
The research question is the overarching, intellectually interesting question you will answer. Depending on the journal you plan to submit to and the norms in your field, you may opt instead to list study objectives. These are specific steps that fall under the overarching question you plan to address.
In either case, the research question or study objective should be complex, clear, focused and answerable, Schuster said.
Methodology
The methodology section is at the heart of the research proposal. "You'll set yourself up for success by thoroughly documenting your approach here," Schuster said.
The first part of the methodology section addresses the study design. Describe the setting—the geographical or population spaces or context you are working in.
Then you'll specify the research design. Are you doing an intervention, a cross-sectional survey, an ethnographic or longitudinal study? Identify the strengths, limitations and considerations for that methodology. Finally, justify how you will choose your sample size.
The second part of the methodology section is about the study participants. Describe your ideal participants and what characteristics they share. Talk about the sampling frame and sample size. Explain how you will recruit participants and obtain informed consent.
"Taking time here will save you lots of time later on," said Schuster.
The third part of the methodology section describes the tools or instruments to be used in the study. These might include survey questionnaires, interview or focus group discussion guides and observation protocols.
Make sure to include headers (e.g., page number, date, participant ID) on paper surveys in case they come apart in the field, advised Schuster. Also consider developing introductory text and a thank you/follow up.
"The actual instruments we will use to collect data are at the heart of our protocol," said Schuster. "It's on the forefront of our minds as researchers."
The next part of the methodology section covers data management. Once the study is done, where will the physical and electronic data be stored? How will it be protected? Who will manage it and have access to it and for how long?
"This is one of the parts of research that we don't really talk about," said Schuster.
The final issues to be addressed under methodology are data quality and analysis. Consider who will do data entry and how it will be checked for accuracy. If participants are entering their own data electronically, you will still need to review that data and remove outliers when data doesn't look right.
"Don't skip this step," said Schuster. "There probably will be some errors, no matter how well you design the study. Any work you put into developing validity controls on electronic forms or taking other steps to ensure quality will really help."
Dissemination
Another section of the protocol should discuss dissemination of the research. Describe how you plan to get the word out about your findings. Will you share them with the participants or communities you studied? Do you plan to develop a journal manuscript or a policy brief?
References
Cite references as you create your protocol so you don't have to look them up again later. Schuster recommended using a free, open-access reference management tool if you will be managing a large number of references.
These take effort to set up, but if you have to change the citation style for a target journal later on, the tool will automatically do that for you.
Ethical Principles
Schuster's talk also covered the three primary ethical principles that research is evaluated on by ethical review boards and fellow scholars. These are:
Beneficence—research activities should benefit participants and communities in some way.
Respect for persons—researchers need to recognize the rights of individuals to choose whether or not to participate in a study.
Distributive justice—communities that bear the risks of participating in research should also gain the benefits.
Another consideration that should be embedded within these three principles is the inclusion of marginalized groups. "Be explicit about why you're making decisions, and carefully consider who you're including—or excluding—and why," said Schuster.
Assess Research Protocols
Once you've developed your research protocols, assess them by considering the following questions:
Is the protocol adequate to answer the research question(s) and achieve the study objective?
Is it feasible in the particular set-up for the study?
Does it provide enough detail for another investigator to do the study and arrive at comparable conclusions?
Logistics
"The protocol is really all about logistics," Schuster noted. "Once you sketch it out, you can advance your thinking of additional logistics like timeline and budget."
To help you develop a timeline, Schuster provided this worksheet template.
For budgeting, Schuster advised thinking of all possible expenses. These can be related to data collection (e.g., incentives, transportation, training); data management and analysis (e.g., time, software, storage); and dissemination (e.g., editing fees, conference costs, publication fees).
About the presenter: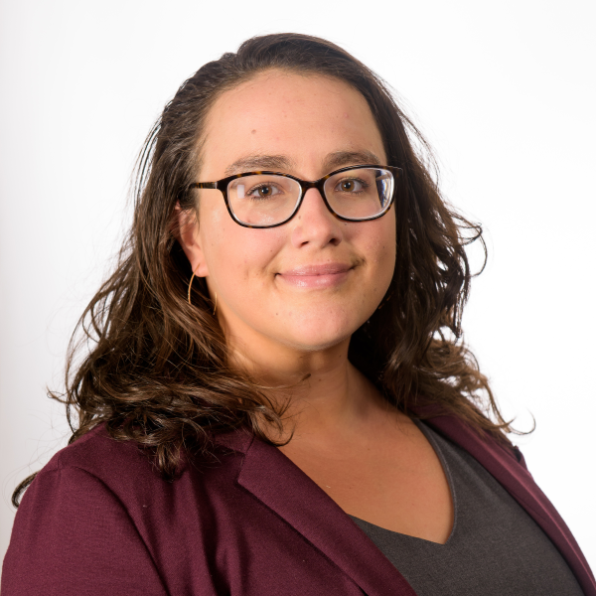 Roseanne Schuster is a senior technical advisor for CARISCA and co-lead of the access and inclusion component of the project. She also is an assistant research scientist for Arizona State University's School of Human Evolution and Social Change and a senior global futures scientist.
For CARISCA, she specializes in evaluation and health systems environments, advises monitoring and evaluation activities, and provides technical assistance on gender-informed research and outreach activities.