Supply chain financing is the next frontier in managing the supply chain. It involves more than just finance plus supply chain management. Supply chain financing (SCF) is using the supply chain to fund the organization, and using the organization to fund the supply chain.
In emerging economies throughout Africa, adopting supply chain financing is an important tool that can provide benefits throughout fragile supply networks. Ultimately, SCF involves utilizing the supply chain to develop savings, generate profits and efficiently manage assets to fund the firm.
On Nov. 29, the Supply Chain Action Network met to discuss opportunities for utilizing supply chain financing from two perspectives: traditional banking and fintech (financial technology).
CARISCA's Supply Chain Action Network engages supply chain stakeholders in Ghana and across Africa to discuss current topics, trends, opportunities and challenges for managing African supply chains. The goal is to create a strong network of policymaking, private sector and civil society organizations to strengthen supply chain research, education and facilitate knowledge transfer.
Following presentations and a lunch break at the Nov. 29 meeting, participants discussed supply chain financing in breakout groups and then convened for a panel discussion.
"In the last two years, financial technology has altered a lot of things and made a difference in our lives and the entire value chain in general, notably in agriculture, health and banking," said panelist Maame Yaa Amoah. "This is the ideal time to discuss fintech."
More than 200 people attended the SCAN meeting, including 100 in person in Accra, Ghana, and more than 120 online.
"It feels nice to share my knowledge and experiences," said Kwesi Korboe, a guest speaker. "It is essential to learn from our mistakes rather than repeating them; participants should put what they learned at the event into practice and apply it to their workplaces."
Meet the presenters and panelists:
William Danso-Abeam is an accomplished banking professional with over 16 years of experience in operations, customer experience, branch management, digital financial services, credit, digital channels and mass market business.
As the country head of direct banking and fintech at Ecobank Ghana PLC., he leads the execution of the bank's strategy for the mass market segment, driving self-service through digital and convenient channels. He has grown revenue, profit before tax, deposits, loans and customer acquisition by double-digit rates.
In his previous role as segment head of direct banking, Danso-Abeam led the launch of the first digital lending office within the Ecobank Group.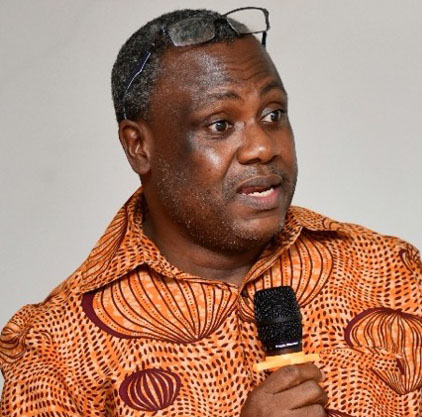 Raymond Denteh is an agribusiness business specialist, impact investment expert and a banker with experience in small- to middle- market investing and business development.
He also is a business development services specialist and value chains/inclusive business expert. He has rich knowledge in value chain analysis and development, fund management, markets facilitation for poverty reduction as well as wealth creation and capacity building.
Currently, Denteh is team lead for agribusiness and financial services for USAID's Feed the Future Market Systems and Resilience (MSR) Activity, being implemented by ACDI VOCA in Ghana.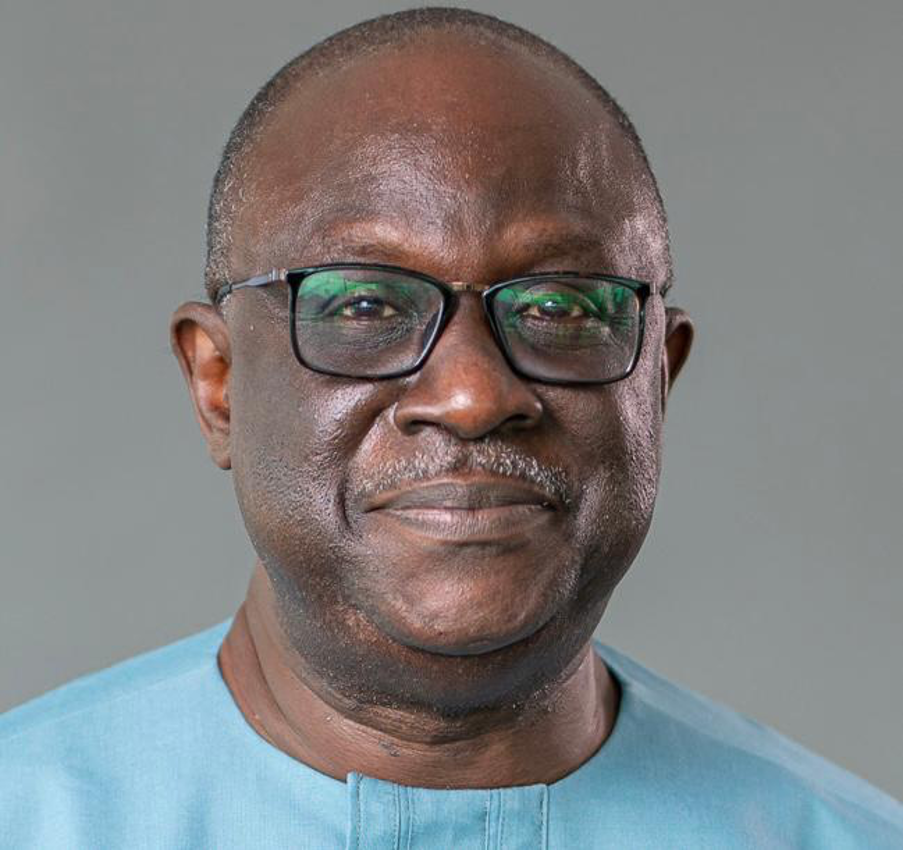 Kwesi Korboe has over the past 34 years managed and provided support to agribusiness enterprises as well as designed, managed and implemented agricultural projects for the Government of Ghana and related agencies, USAID and other international development organizations.
He is currently executive director/CEO of Ghana Incentive-based Risk-sharing System for Agricultural Lending (GIRSAL). He previously was a USAID embedded advisor to the Ministry of Food & Agriculture.
Korboe has worked for a number of international organizations and local companies in senior management positions. He has served and currently serves on a number of boards for both agribusinesses and agricultural finance institutions.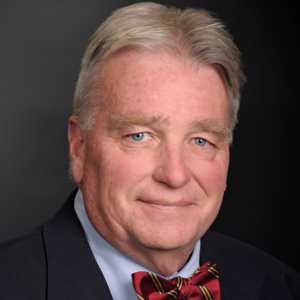 Dale Rogers is executive director of CARISCA and the ON Semiconductor Professor of Business in Supply Chain Management at Arizona State University.
He is a leading researcher in supply chain finance and secondary markets, reverse logistics and sustainable supply chain management. In 2020, he published the book "Supply Chain Finance: Funding the Supply Chain and the Organization."
Rogers was the first academic to receive the International Warehouse and Logistics Association Distinguished Service Award in its 130-year history. In 2021, he was inducted into the Council of Supply Chain Management Professionals Hall of Fame.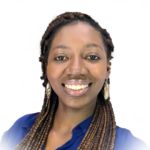 Maame Yaa Amoah manages the fintech, cybersecurity and innovation sector in the Israel Trade and Economic Mission at the Israel Embassy in Ghana.
She has worked extensively in the fintech and financial inclusion sector. Prior to joining the Israel Embassy, she was a design and implementation senior project manager at Viamo.
Yaa is passionate about leapfrogging development in Africa by leveraging technology. She is the originator and lead organizer for the Ghana-Israel Fintech Summit.