Qualitative research allows for exploration of how and why phenomena happen, such as why people behave the way they do, compared to quantitative research, which tells us the size and scope of these behaviors. But the data qualitative research generates is often unstructured.
To interpret and derive meaningful insights from the data, qualitative researchers apply structured methods and use special analytics tools. NVivo is one tool that helps researchers organize, analyze and visualize qualitative data in an efficient and effective way.
At a CARISCA Training Series workshop on May 22, participants learned how to use NVivo to facilitate their data analysis. The presenters took attendees on a journey to learn how to create their codebook, code and analyze qualitative data, and make a story out of it.
They took researchers through the process of setting up a project, importing data, coding data and exporting data in order to write a report.
About the presenters:
Kekeli Adonu is the research and training coordinator for CARISCA and a social scientist specializing in social protection, quantitative and qualitative analyses in the fields of child wellbeing and poverty. Before joining CARISCA, she worked for DataPlas Ltd., the Population Council and Social Policy Research Institute.
Adonu holds a master's degree in social protection financing from the University of Mauritius and a bachelor's degree in economics from KNUST.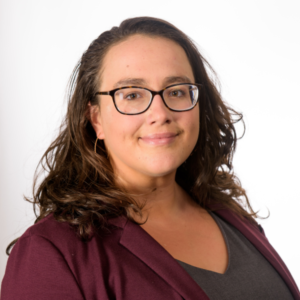 Roseanne Schuster is a senior technical advisor for CARISCA and co-lead of the access and inclusion component of the project. She also is an assistant research scientist for Arizona State University's School of Human Evolution and Social Change and program lead for the master's in global health program.
Schuster holds a PhD in international nutrition from Cornell University, a master's in community health sciences from the University of Northern British Columbia and a bachelor's degree in biology from Canisius College.