Dear Colleagues,
The Center for Applied Research and Innovation in Supply Chain Africa CARISCA) is an opportunity to improve supply chains in Ghana and across Africa and build institutions, structures, processes, and research capacity that can increase inclusion and improve the lives of Africans.
In CARISCA's first six months, we laid the operational groundwork that will drive future success. We conducted meetings with international and Ghanaian stakeholders, evaluated supply chain research capacity at KNUST, created a process to award scholarships to supply chain management students at KNUST, explored course buyouts for faculty so they have more time to carry out research, and hosted our first webinar focused on women in leadership and entrepreneurship in African supply chains.
2020 was a year like no other. But as we forecast for 2021, we are optimistic that we will continue to make great strides to reduce barriers to adopting supply chain management best practices and the inclusion of women and disadvantaged groups through rigorous research, education, and training.
A few highlights from our 2021 plans include hosting CARISCA's annual supply chain summit for academics across Africa, developing a consulting framework for working with partners and development actors, advancing the education of KNUST's SCM students through new business analytics and simulation courses as well as building supply chain apps and continuing education and certification courses for new non-traditional audiences.
I want to thank all of our partners for their expertise and guidance. Without you, CARISCA is just an idea, and we are grateful for the time and energy that everyone has contributed to help launch this center of excellence at KNUST.
We look forward to your continued collaboration and encourage you to reach out to us with any questions, reflections, or ideas for partnership.
Sincerely,
Dale Rogers, PhD
Arizona State University
W. P. Carey School of Business
ON Semiconductor Professor of Business

Director, Frontier Economies Logistics Lab
Co-Director, Internet Edge Supply Chain Lab
Executive Director, Center for Applied Research and Innovation in Supply Chains – Africa (CARISCA)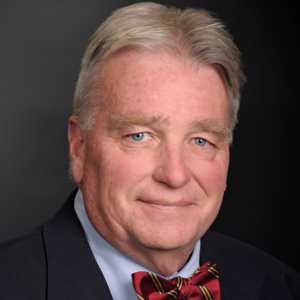 Dear Colleagues,
I warmly welcome you to CARISCA, where great minds take on significant development challenges in supply chains. The center is envisioned as a globally recognized, locally owned hub for generating and translating innovative research into positive development outcomes for Ghanaian and pan-African supply chains, driving country self-reliance, and increasing the impact of USAID investments in sub-Saharan Africa.
The center is harnessing innovative research in supply chain management, drawing on the social sciences, industrial and systems engineering, computer science, mathematics, economics, marketing, finance, and management, to take on significant development challenges and address barriers to development caused by inefficient and ineffective supply chains. The center's focus on supply chain management and innovation reflects a large body of research showing that efficient local supply chains are crucial to local, regional, and national economic development.
CARISCA is positioned to be Africa's preeminent source of supply chain management expertise. It is a resource for researchers across Africa to drive innovative research — research translation (applying research findings to policy, practice, or additional research), and training to improve African supply chains, sustained by revenue-generating activities and a robust partner network.
The center focuses on significantly improving the efficiency and effectiveness of health care and agricultural value chains with a strong commitment to increasing inclusion and impact for women and disadvantaged supply chain stakeholders across sub-Saharan Africa.
Our goal is to lead cutting-edge research in supply chain engage vital stakeholders (be they in the private or public sectors), and publish policy briefs, journal articles and case studies that advance supply chain best practices in Ghana. We have partnered with local and international networks of industry and academic partners to connect African researchers, practitioners, and businesses to global supply chain assets.
We offer diverse and internationally recognized academic programs in supply chain, procurement, logistics, and transportation management in the West African sub-region. We are the only centre of excellence in West Africa to hold the twin global professional accreditation for the Chartered Institution of Procurement and Supply (CIPS) and Chartered Institute of Logistics and Transport (CILT), making us one of the very few accredited study centers to train supply chain professionals in the sub-region.
We want CARISCA to be your globally connected partner for supply chain research, training, and policy. We provide a one-stop-shop for research capacity development, internationally accredited academic programs, and C-suite executive and professional training programs in supply chain management. We are committed to collaborating with you to advance your supply chain research, executive training, and policy development needs.
Welcome aboard!
Nathaniel Boso, PhD
Kwame Nkrumah University of Science and Technology
Dean, KNUST School of Business
Director, Centre for Applied Research and Innovation in Supply Chains – Africa (CARISCA)